Kosher meals finally on the menu in Fla. prisons
Two days after hearing arguments, court rules Florida prisons must provide kosher meals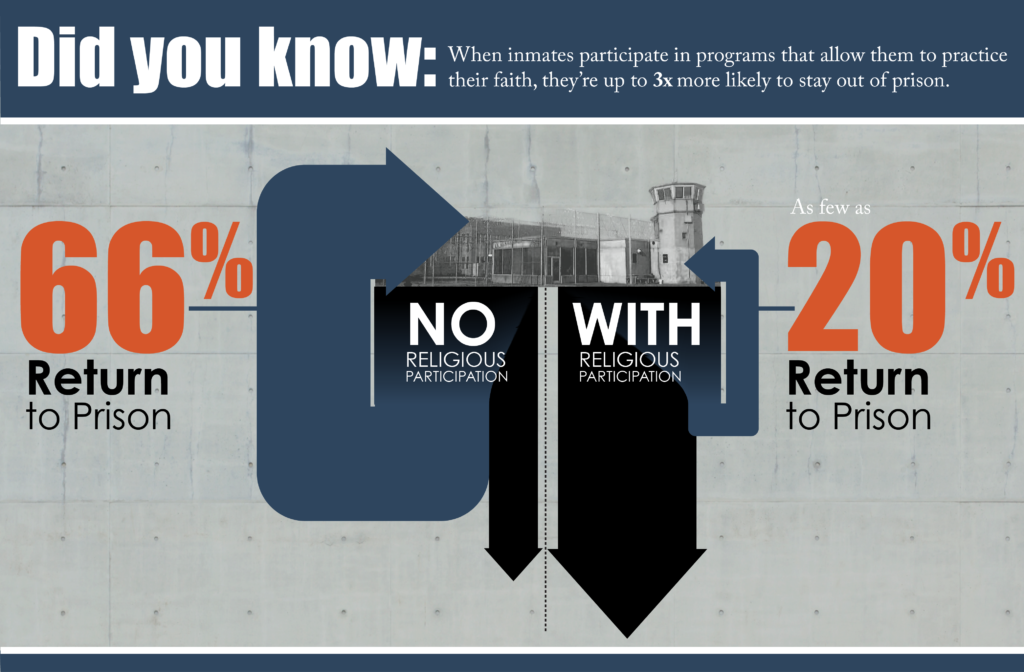 WASHINGTON, D.C. – Just two days after hearing oral argument, a federal court—relying heavily on Becket Supreme Court victories – ruled late yesterday that the Florida Department of Corrections must allow Jewish prisoners to practice their faith by providing them with kosher meals. Thirty-five states and the federal government already provide kosher diets for prisoners.
Before the court's ruling, Florida's Department of Corrections was the only large prison system in the country that insisted it should remain free to refuse to provide kosher meals to observant Jewish prisoners, despite the fact that it already offers a variety of expensive medical diets for its prisoners.
"This is a huge win for Florida's Jewish prisoners and for every American, because it supports the right to practice faith out of reach of government bureaucrats," said Diana Verm, legal counsel for Becket, which filed a friend-of-the-court brief in the case. "Today, Jewish prisoners in Florida won't have to go hungry because earlier courts protected the rights of Muslims prisoners to wear beards and Christian families to run their businesses without abandoning their faith."
Relying on several Becket cases in its opinion, including two Supreme Court cases Holt v. Hobbs and Burwell v. Hobby Lobby, the Court stated that the Department of Corrections must lose because it "fail[ed] to explain why the Department cannot offer kosher meals when the Federal Bureau of Prisons and other states do so"  and "failed to do more than 'simply utter the magic word "costs."'" The Court recognized that the Department's "costs" argument was "but another formulation of the 'classic rejoinder of bureaucrats throughout history: If I make an exception for you, I'll have to make one for everybody, so no exceptions.'"
Thirty-five states and the federal government have all managed to balance their budgets while still protecting religious liberty. Indeed, Becket, which has successfully represented or supported Jewish prisoners in Georgia, Texas, Indiana, and in past Florida cases, has never lost a case concerning a prison system's denial of kosher meals. And here, the cost of providing kosher meals—only about $1.50 more per day per prisoner than standard meals—is estimated to be less than 0.02 percent of the Department's multi-billion-dollar annual budget.
"When prisoners are allowed to practice their faith, the rate of recidivism drops dramatically, violent incidents are less frequent in prisons, and prisoners maintain their human dignity. As the majority of other states have learned, paying $1.50 a day for kosher meals is well worth the value to prisons and society overall," said Verm.
Oral argument was heard on Tuesday, July 12. Last year, a federal district court ordered the Department to begin providing kosher meals for all observant Jewish inmates, and Florida appealed to the Eleventh Circuit Court of Appeals. In March, Becket filed an amicus brief urging the protection of the religious rights of all prisoners. This lawsuit is the first time the U.S. government sued a state prison system under the Religious Land Use and Institutionalized Persons Act (RLUIPA). Throughout the litigation, a diverse array of religious groups have supported kosher meals for Jewish prisoners, including Christians and Hindus.
For more information or to arrange an interview with a Becket  attorney, please contact Melinda Skea at  media@becketlaw.org or 202–349–7224. Interviews can be arranged in English, Chinese, French, German, Portuguese, Russian, and Spanish.
###
Becket   is a non-profit, public-interest law firm dedicated to protecting the free expression of all religious traditions and has a 100% win-rate before the United States Supreme Court. For over 20 years, it has successfully defended clients of all faiths, including  Buddhists, Christians, Jews, Hindus, Muslims, Native Americans, Sikhs, and Zoroastrians  (read more).